Platinum Sponsor

About Master Builders Solutions by BASF
BASF's Construction Chemicals division offers advanced chemical solutions under the global umbrella brand of Master Builders Solutions for the construction, maintenance, repair and renovation of structures. The brand brings all of BASF's expertise together and build on the strengths of many existing BASF brands and products with more than 100 years of experience in the construction industry.

The comprehensive portfolio under the Master Builders Solutions brand encompasses lasting solutions for:
• Concrete Admixtures
• Cement Additives
• Solutions for Underground Construction
• Performance Grouts
• Concrete Repair & Protection Solutions
• Waterproofing Solutions
• Sealants​
• Performance Flooring Solutions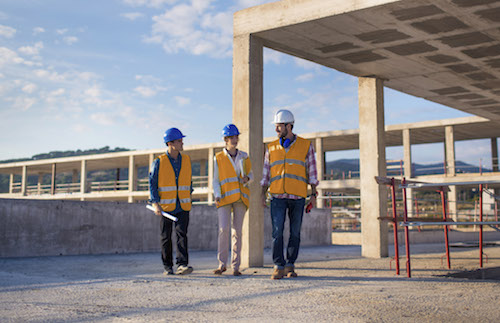 Expertise of our global team for your project
The know-how and experience of a global community of BASF construction experts form the core of the Master Builders Solutions brand, by:
• Combining the right elements from the portfolio to solve specific construction challenges.
• Collaborating across areas of expertise and regions and draw on the experience gained from countless construction projects worldwide.
• Leveraging on the global BASF technologies, as well as in-depth knowledge of local building needs, to develop innovations that help users to become more successful and drive sustainable construction.
Driving sustainable construction solutions
Master Builders Solutions is working continuously to raise the benchmarks of construction performance through innovation, advanced products and expert services. Our solutions actively contribute to the creation of more sustainable solutions with increased commercial, environmental and social values. The company adopts a holistic approach to each new construction challenge, provides comprehensive, tailored solutions, and creates structures that are ultimately more efficient and enduring. By translating technological advancements in chemistry into real-world solutions, the life cycle performance of structures is improved. In addition, the construction process becomes more energy- and cost-efficient by:
• Reducing emissions during construction processes
• Utilising recycled and renewable materials and products that preserve resources
• Saving labour costs and enable faster construction
• Providing solutions that support water conservation and management
• Lowering toxicity and VOC (volatile organic compounds) emissions to create a healthier environment for installers and occupants
• Developing products that are resistant to the growth of bacteria and fungi
• Improving safety through skid-resistant and seismic solutions
• Preserving and restoring buildings and structures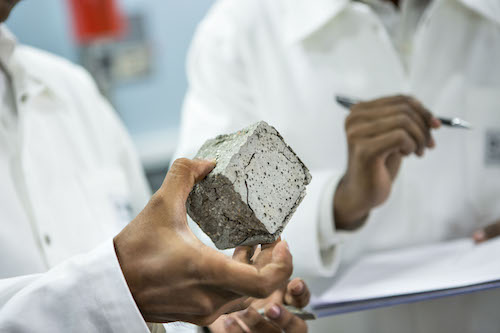 Helping to master construction challenges
Every construction project is different and poses specific challenges. From the tallest building in the world to the longest bridge in the world, BASF's comprehensive portfolio of products and services under the Master Builders Solutions brand continues to break statistical records in construction:
• Burj Khalifa in Dubai - with MasterGlenium Sky, a high-level water-reducing admixture, concrete was pumped up to 691m high using only one concrete pump to build the world's tallest building
• Gotthard Base Tunnel in Switzerland – combining MasterGlenium superplasticizers with shotcrete accelerators to make the concrete flowable and allow concrete to solidify and harden within seconds after being sprayed on the tunnel wall which improves production, safety and underground geotechnical stability when constructing the world's longest rail tunnel
• Second Penang Bridge in Malaysia – epoxy bonding system was used to bond the individual box girders segment together to form the longest bridge in Southeast Asia
• Akashi Grand Bridge in Japan – where 600,000m³ of concrete casted using BASF's self-consolidating concrete technology to construct the world's longest suspension bridge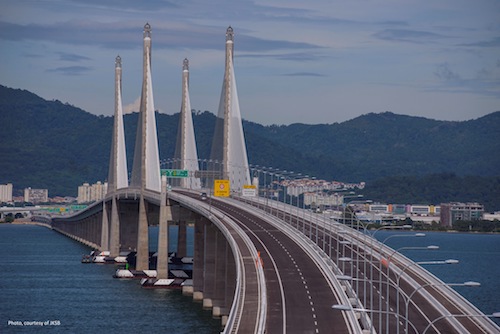 For more information, please visit www.master-builders-solutions.basf.com or email construction-asia@basf.com.

Contact us to find out how you can partner with FuturArc, the Voice of Green Architecture, in its leading Green design competition that has created thought leaders in Green building ideas in Asia-Pacific for the past 8 years.